NIHR Academic Clinical Lecturer in Physiotherapy / JIGSAW-E Physiotherapy Champion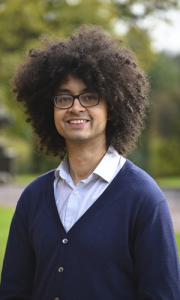 I am an NIHR Academic Clinical Lecturer in Physiotherapy with a focus on osteoarthritis and long-term conditions. Through this varied role I am involved with osteoarthritis research, implementation (helping facilitate the uptake of the latest osteoarthritis research evidence into clinical practice), and clinical work as a musculoskeletal physiotherapist. My specialist interests include, non-drug treatments for osteoarthritis including education, exercise and weight management. In 2016 I completed a PhD at Keele University investigating "attitudes, beliefs and physical activity in older adults with knee pain" and have been a qualified clinical physiotherapist since 2002.
Within the JIGSAW E team, I have a role as "physiotherapy champion". This role has involved the set-up, delivery and evaluation of a pilot GP-physiotherapist general practice version of the JIGSAW model osteoarthritis consultation and treatment. I also contribute to local and international team meetings, academic writing, and engage healthcare practitioner networks and the public about the JIGSAW E project and best clinical practice guidelines for treating osteoarthritis. For example, I set up a Physiotherapist Osteoarthritis Community of Practice and have produced and contributed to teaching materials, training and workshops for healthcare practitioners (nurses, physiotherapists, pharmacists and general practitioners), given presentations to researchers and been involved with public engagement osteoarthritis awareness events.