JIGSAW-E Physiotherapy Champion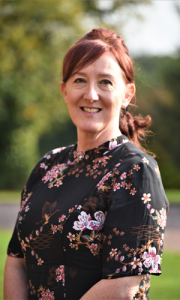 Tina Hadley-Barrows qualified from the Queen Elizabeth School of Physiotherapy, University of Birmingham 1991 and went on to complete MSc in Human Factors at Nottingham University 1999. She has sought out and created opportunities to be involved with research throughout her career.
Currently Tina has a Dual role: Physiotherapy Research Facilitator and Advanced Physiotherapy Practitioner in the NHS.
She is a JIGSAW-E Osteoarthritis Clinical champion, supporting all JIGSAW-E interventions into the community along with training programmes and website development support. She has ensured that JIGSAW-E information is available across the whole patient pathway.
She has also recently been appointed as Allied Health Science Networks West Midlands regional clinical lead for the implementation of the evidence based ESCAPE pain programme, for patients with Osteoarthritis of the knees and hips.
Tina is passionate about research and implementation of evidence into practice to support evidence informed clinical and cost effective, high quality care for patients and optimisation of valuable NHS and research resources.