Research Design Service / JIGSAW-E Patient Involvement Lead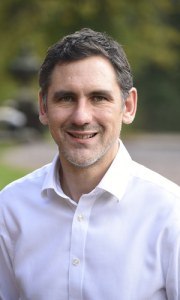 In his role with the Research Design Service, Steven provides methodological expertise for Patient and Public Involvement and Engagement (PPIE) in research for the West Midlands region, including the iPCHS and Faculty of Medicine and Health Sciences, Keele University. As the lead of the iPCHS' Patient and Public Involvement and Engagement team, he provides overall management and leadership for PPIE design and delivery in the Institute. Steven is the international lead for PPIE on implementation projects in the iPCHS' Impact Accelerator Unit. He has a regional and national lead role for public involvement with NIHR INVOLVE and the Research Design Service.
Steven also leads the #KeeleINSPIRE initiative – Implementing the New Standards for Public Involvement in Research Environments. Keele has been chosen as one of the ten test beds in the UK to test the standards over the course of 12 months, from April 2018 to April 2019.
Steven's research studies include the SPCR funded study, ' Understanding the costs and consequences of patient and public involvement in Primary Care research', and Arthritis Research UK funded 'Empowering patients in their musculoskeletal care using the Musculoskeletal Health Questionnaire (MSK-HQ): The Joint Agenda Study". Steven is a member of the RI's Musculoskeletal Services and Outcomes research group and my research interests are the impact of PPI in research, patient-reported outcome measures, health technologies.